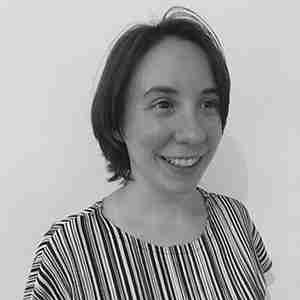 Born and raised in Buffalo, NY, Madeleine Cutrona studied anthropology and art at Rochester University, where she graduated with honors in 2008. She received an MA in Fine Art from the Maryland Institute College of Art (MICA) in 2012. Cutrona is a visual artist, with a past as a maid, a vendor of automatic wheelchairs and sporadically teaches drawing. She currently works as a Program Officer in Fiscal Sponsorship at the New York Foundation for the Arts. Her works have been exhibited numerous times in the United States, her last solo show took place at the University of Rochester.
Cutrona lives and works in Brooklyn, New York. Her aesthetic research tries to grasp reality with irony, so as to leak out her desires for social change. By associating her graphic sensitivity with communication techniques often applied to marketing, her criticism points the finger at the consumer society and tries to imagine a world of "post-recession".
Her work explores the unease with traditional economic benchmarks and uncertainty about how to move forward in a world that refuses to play by once-awaited rules. Her images are visual manifestations of systemic problems, which look at an environment of despair and without apparent logical order.
ArtBridge Exhibitions:

Change!