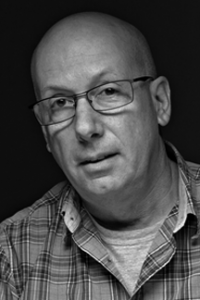 Barry Rosenthal has lived New York City for the past 25 years. He studied photography at the Dayton Art Institute and also studied with notable photographers Emmet Gowin and George Tice. In his photographic journey, Barry has created work in many diverse genres from portraiture to journalism and advertising to annual reports.
Barry's work has always had a decidedly graphic look. He brings a sense of humanity and intimacy to his photographs. His portraits have appeared in Interview, Entertainment Weekly and The New York Times. His advertising clients have included: NBC News, Jeep, Nicorette, Tylenol and many others.
Barry's fine art images can be found in the permanent collection of the Museum of Modern Art in New York City and the Springfield Museum of Fine Art Springfield, Massachusetts. Barry is a resident of Lower Manhattan, along with his wife and daughter.
Website: http://barryrosenthal.com