11 Oct

Ratner teams up with Brooklyn artists at AY construction site, The Real Deal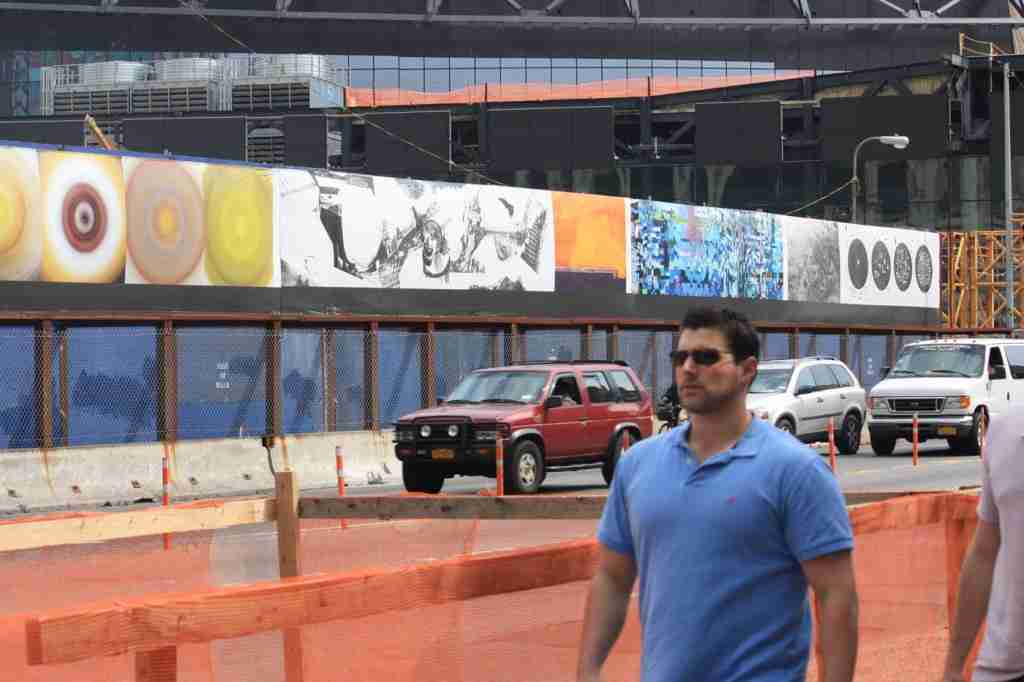 Bruce Ratner's Atlantic Yards project has not always been popular among Brooklynites. Perhaps trying to soften the image of development, his company Forest City Ratner has now teamed up with a non-profit arts organization to bring something other than construction noise to the neighborhood.
The Chelsea-based non-profit, ArtBridge, is set to transform 2,500 feet of construction fencing at the perimeter of the Atlantic Yards site into an open air art gallery, it announced today.
ArtBridge, which is best known for transforming construction sites such as at London Terrace in Chelsea into public exhibition space for local artists, will bring "Works in Progress," an exhibit of the works of 20 Brooklyn artists to the site starting Oct. 20 and running through March, 2012. The artists were chosen from nearly 200 submissions from neighborhoods all over Brooklyn.
Jordana Zeldin, ArtBridge's director and a resident of nearby Clinton Hill, said the non-profit made the arrangement with Forest City Ratner after Joe Covello, a vice president at United Hoisting and Scaffolding, a company that was involved with the construction and donated its services to hanging the exhibition, suggested that ArtBridge contact the developer.
View the full article: The Real Deal