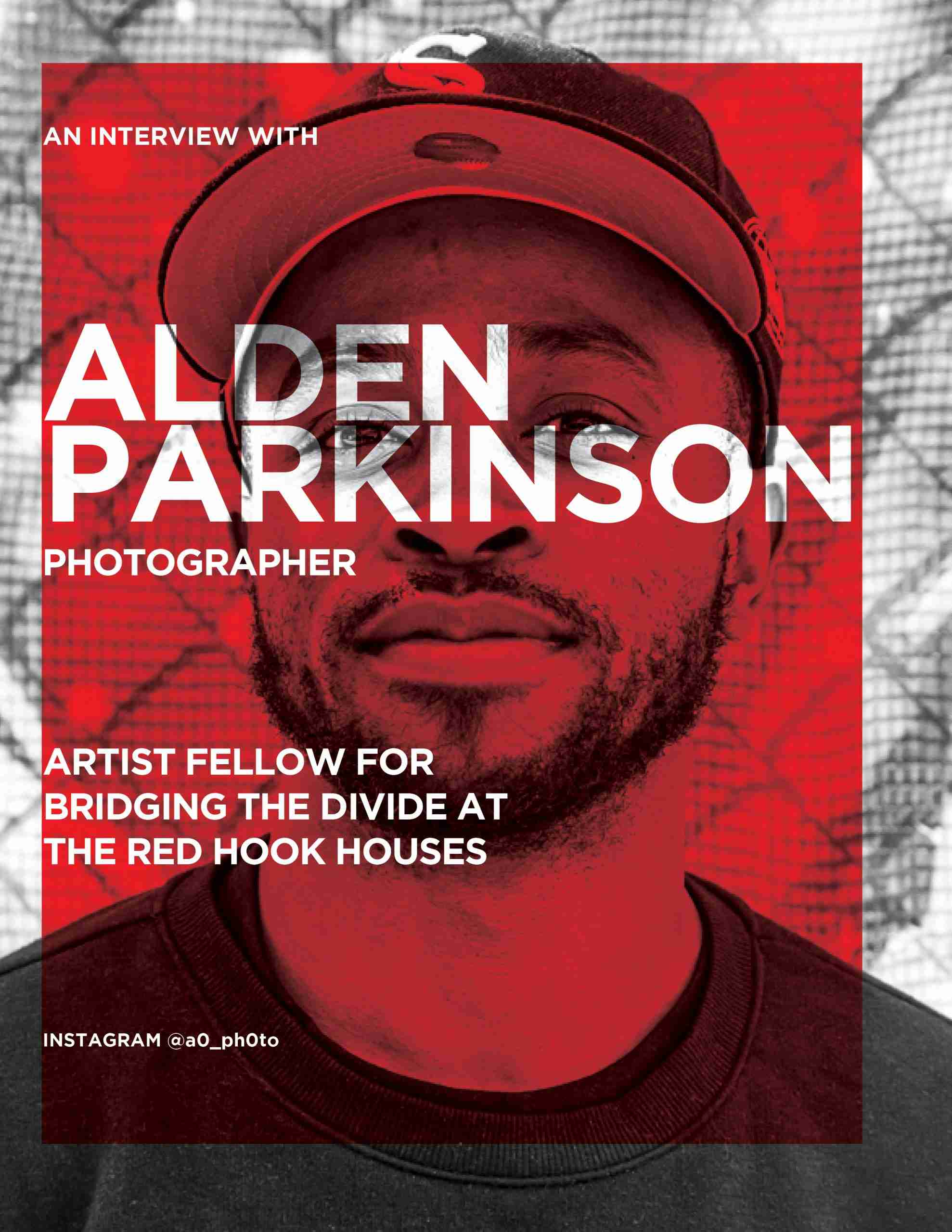 21 Sep

Brooklyn Photographer Shows The Best of Red Hook

Alden Parkinson Talks About The Beauty of Red Hook People Rarely See.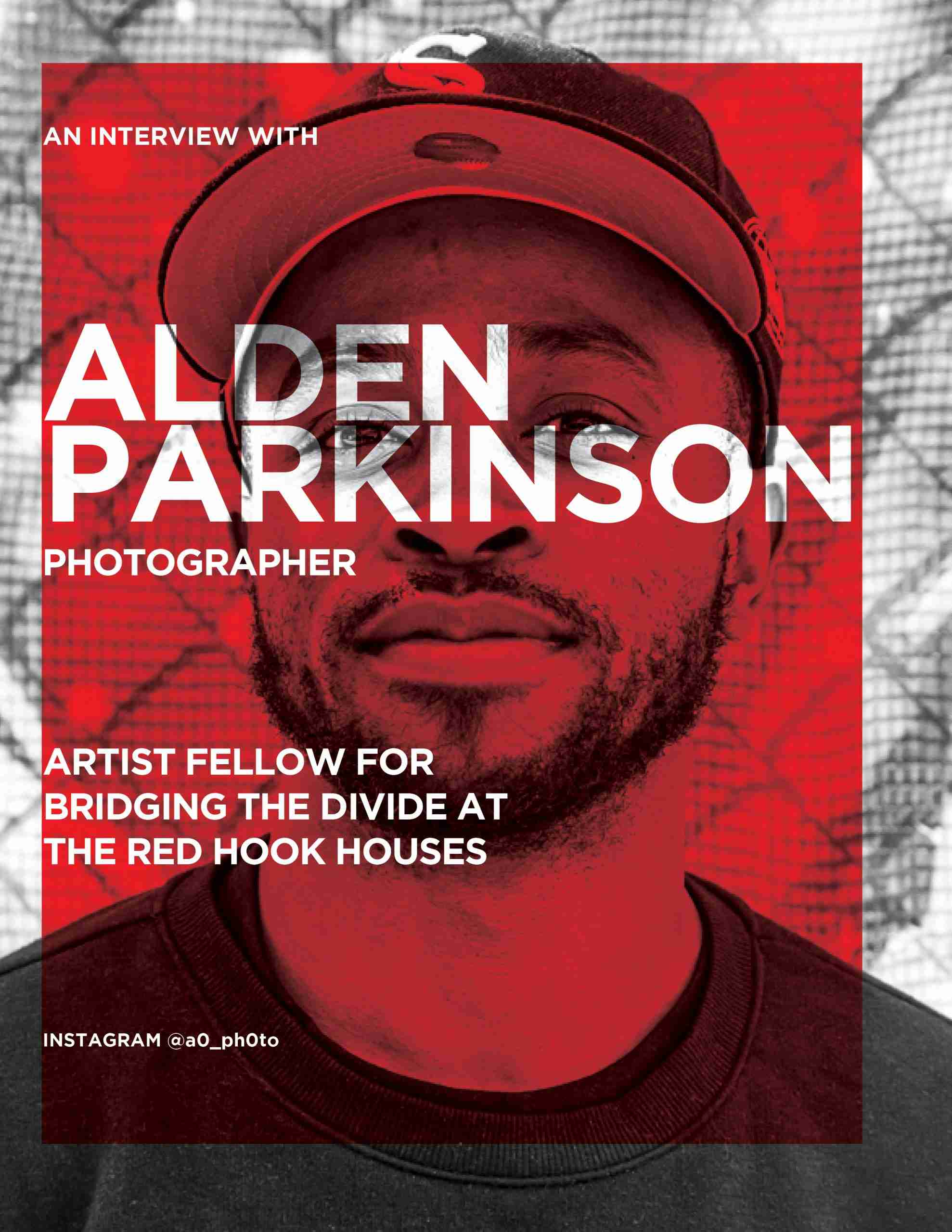 Alden Parkinson in front of one of his photos in Red Hook, Brooklyn. Photo by Pascal DuBois
Bridging the Divide is a series of ongoing artist residencies at New York City Housing Authority (NYCHA) developments throughout NYC. NYCHA provides affordable housing for 400,000 lower-income New Yorkers. Through this program, artists engage with residents through a variety of workshops and create artworks that amplify the voices of residents.
This is an interview with one of the artist fellows, Alden Parkinson, a photographer and native of The Red Hook Houses. Alden was interviewed by Pascal DuBois, ArtBridge's Director of Communications and Development.
When did you commit to being an artist?
I felt I was an artist my whole life. I started making beats, which is an entirely different kind of art. I was so committed to doing it and kept doing it and I got very good at it and I thought, "You know what? Let me try something different." I went from one talent to the next and then photography came out of nowhere, which is weird because I kinda did not like taking pictures. I joined a program at a Red Hook nonprofit, The Red Hook Initiative. They saw [my] potential and I saw it too and [decided] I was gonna run with it.
At the beginning of being an artist, what brought you the most joy?
I did pictures of an event in the neighborhood years ago when I first started out. The reaction of the people was amazing and those photos had an impact on them. If I could do that for them and I could imagine doing that with other people at their weddings, baby showers. I wanted to be a part of their memories they carried for the rest of their lives. I loved the reactions man, the reactions did it for me.
Do you have moments of doubt in your work?
Yeah, definitely. There was one gig, a wedding in Puerto Rico, I turned down. I wanted to make sure to leave them happy, I didn't want to disappoint them. My confidence level wasn't there at the time, I quickly turned it down. They offered to pay my way there. I thought, "Damn, man, I now really have to perform like a photographer for them." It wasn't the time for me, fortunately, they understood that [but I knew] I had to sit down, think, and go super hard and learn. Now, I would never turn a job down, ever, my confidence is where it needs to be.
What about this neighborhood helped you to create this work?
It's the people. The people do so much for the neighborhood in their own way, that's why I wanted to showcase them. A lot of people outside of Red Hook don't know anything about it except for IKEA or some people talk about Red Hook like it's the 1980s when it was really bad. When people drive by here I want them to see that there is more to [Red Hook] that people haven't seen yet. I want to spark conversation with people who are not from here [when looking at a photo] and wonder, "Oh, who's that, that's interesting?"
Photos by Alden Parkinson [Left] Photo of Amesha
[Right] Photo of Derek Boomer
Did you find it difficult to create work that had to reflect other people's stories?
Not really, I kinda knew these people for a long time. For some people, I had to get information from others. Once I got to know these people it was a no-brainer. For example, people like Karen. I knew of her and always saw her at events in the neighborhood and she's always talking. A lot of people say stuff but she's actually in the field trying to make Red Hook better and that's the kind of people I needed in this project.
What do you want people to understand about you as an artist?
I'm a kid from Red Hook. There are a lot of kids in Red Hook, just like me with their own talent that could get them somewhere. A lot of people see us as people from the hood, people getting out of jail and it's not like that, there are people getting out of college and doing so much for the community and that needs to be highlighted. I hate the fact that people come here and paint a picture of Red Hook like it's the old Red Hook. We have our days but I feel it's not like that anymore. There's a lot of talent and good-hearted people in Red Hook.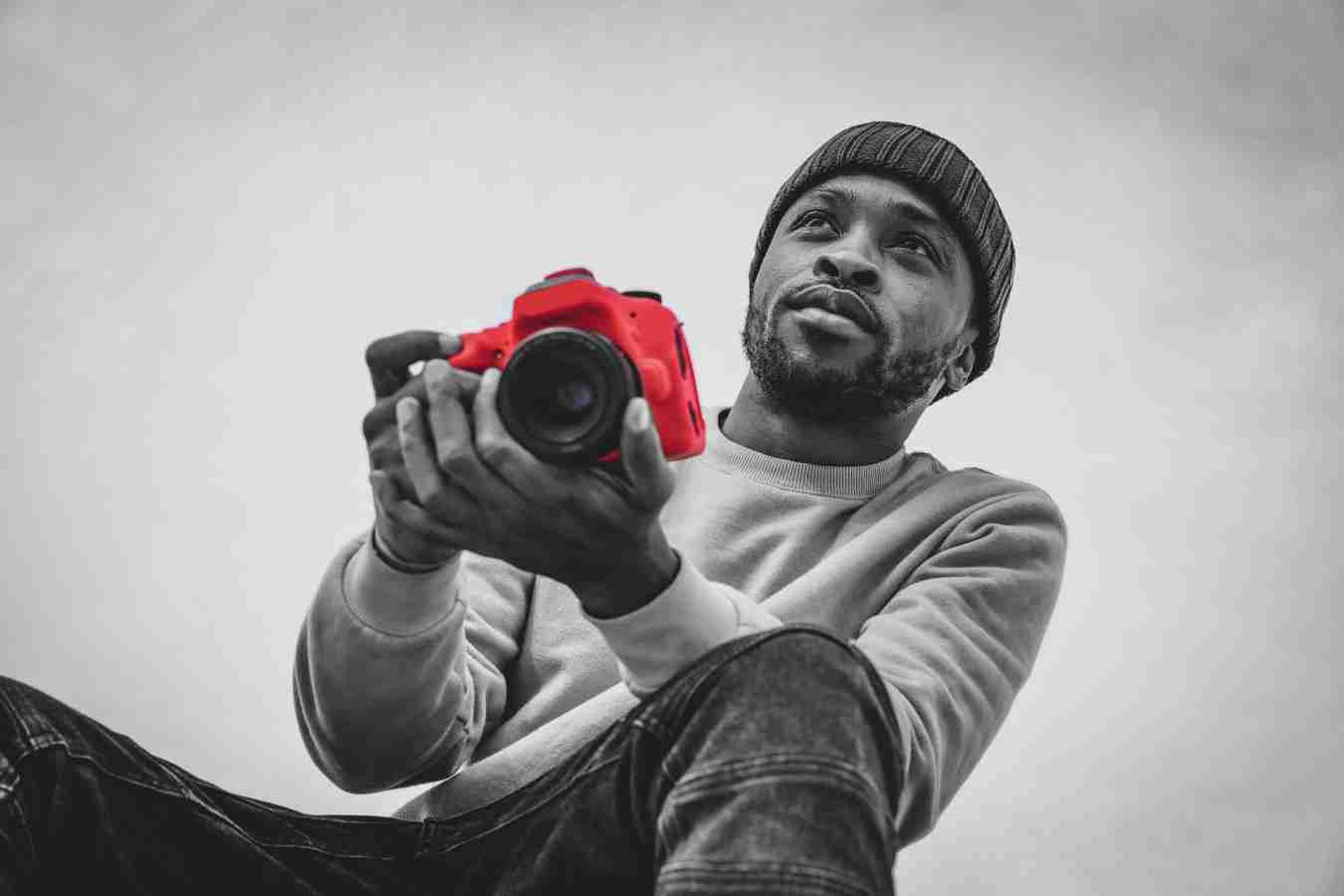 Bridging the Divide is currently engaged in projects at NYCHA developments in the East Village and Chelsea, and will launch in the South Bronx in the coming months. Please help us ensure that we can continue this important initiative by donating today.