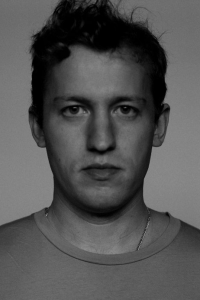 Nathan Lee Bush is a photographer and filmmaker based in Brooklyn. He graduated from Bard College in 2007, where he studied under Stephen Shore and An-My Lê.
With the recent arrival of mobile photography, a perfect confluence of technological shifts adequately bridged for him production, post-production and distribution into a frictionless method of shooting and sharing. As former large and medium format shooter, the considerable sacrifice in image quality and control has been offset by the seamless workflow and directness of photographic experience he is now afforded.
In his work, he is interested in the thingness of things – aesthetic phenomena in time – removed from the hierarchy of narrative project-based photography, which he feels belongs to a bygone era.
Website: http://www.nathanleebush.com